Our History
---
In 2002 professor Zhivko Ivanov (Sofia University "St Kliment Ohridski") established a geology research and consultancy group administrated by the Scientific Research Center (NIS) at Sofia University. The group worked mainly in Central Bulgaria on numerous projects investigating the geological setting and evolution of the Late Cretaceous magmatic arc system and related Cu-Au mineralised systems. Since 2004 prof. Ivanov's group also provides geotechnical services for one of the largest open-pit mines on the Balkans (Elatsite) (see our projects). Besides the geo-consultancy work, team members of the group produced several PhD and MSc theses and numerous scientific papers, conference abstracts, presentations and company reports. Prof. Ivanov and his team worked in close collaboration with the academia, research institutes, and laboratories in Bulgaria and abroad.
Murgana (MGC) is a geology consultancy company founded in 2015 by team members of prof. Ivanov's group (see "Our Team" page) and continues to provide outstanding consultancy services and in-depth geological research. Principal geologist at MGC is Dr Neven Georgiev.
In 2016 Murgana Geological Consulting Ltd was registered in the Bulgarian Commercial Registry Agency. Тhe consultancy projects with the Elatsite Mine are still administrated by the Scientific Research Center at Sofia University "St. Kliment Ohridski".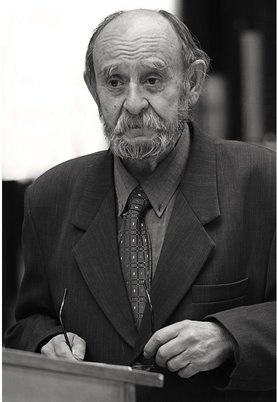 Professor Zivko Ivanov      Founder of our geology research  and consultancy group